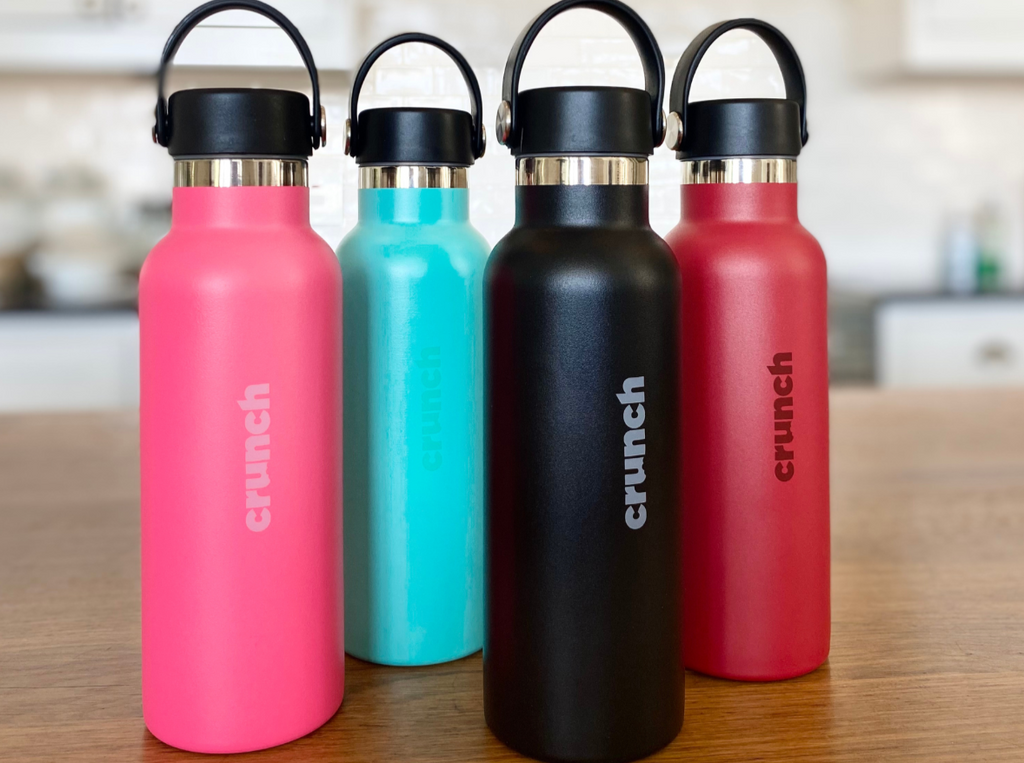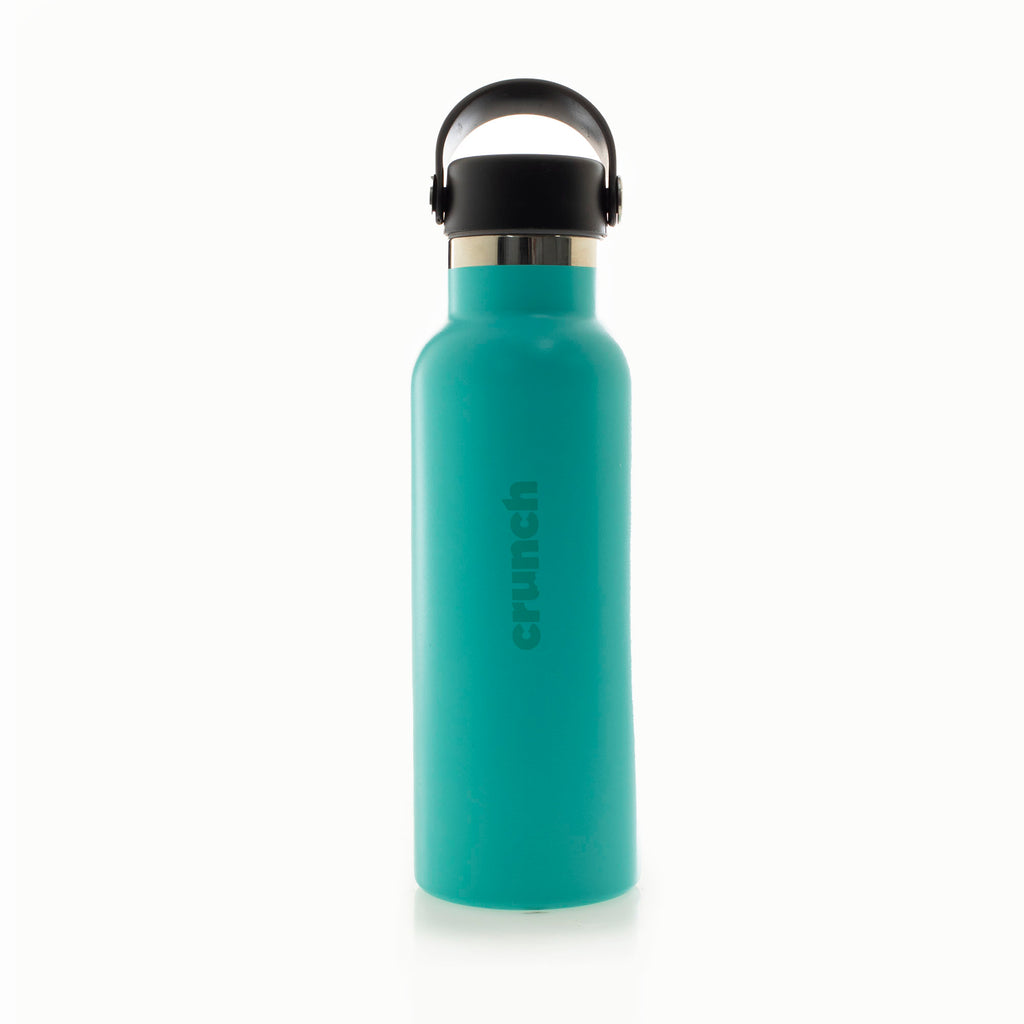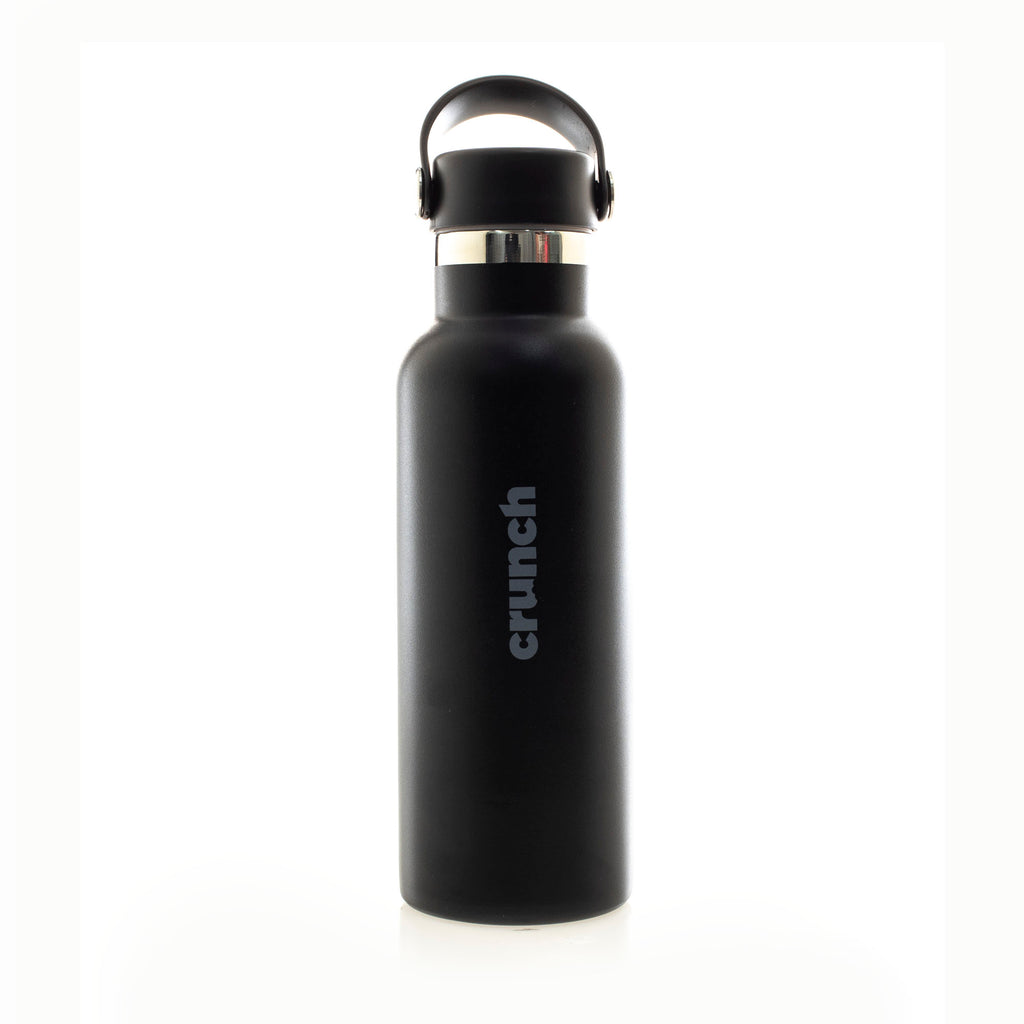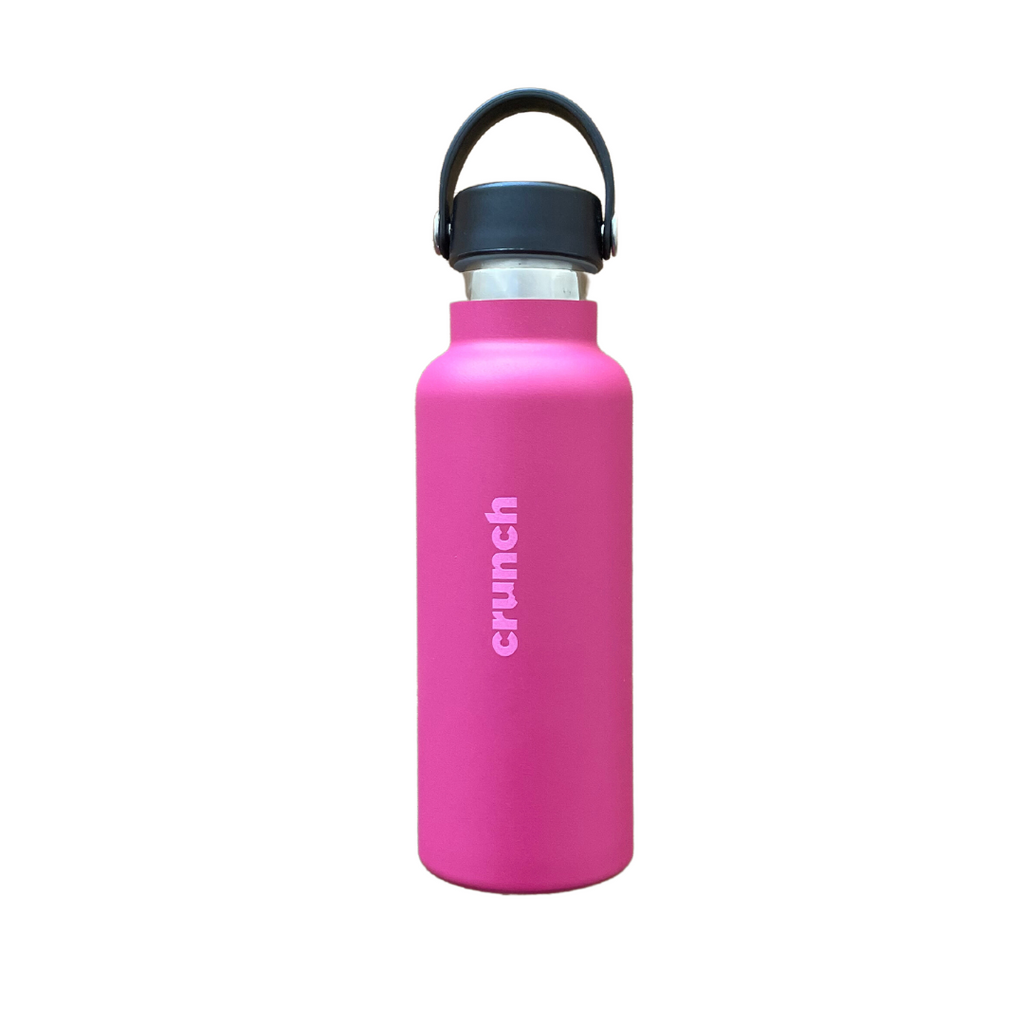 Crunch Flasks
Crunch Flasks

description
The Crunch flask offers a range of quality stainless steel bottles that are functional, versatile, and designed to last a lifetime. They are designed to reduce single-use plastic, saving the planet one tiny step at a time. 
The multi-purpose double-walled vacuum sealed stainless steel drinking flasks are capable of storing your favourite beverage safely and securely. They have been designed to keep your ice cold drinks cold for up to 18 hrs and your hot, comfort drinks for up to 8 hrs!
- 18/8 Food-grade stainless steel 
- Won't retain or impart flavours
- Opening fits, ice and fruit pieces, fills and pours easily
- Made from safe, durable, high-quality materials
- BPA and Toxin-free
- Won't shatter or rust
Size: 500ml
Colours: We have 4 colour way options - to match our delightful Crunchboxes. 
- Aqua
- Crunchbox Pink 
- Red
- Matt Black
Flask straw lid: optional addition.
Silicon cup: optional addition
Flasks are couriered door to door within South Africa.